Sustainable investing solutions and ESG insights
The future of investing is changing—and Fidelity is on the forefront of that change. Discover how our sustainable strategies can help firms meet evolving client goals.
The principles behind Fidelity's sustainable investing approach
Our deep proprietary knowledge and disciplined investing principles are the foundation of Fidelity's sustainable investing approach, and are built on:
Investment performance
As with all our portfolios, we maintain a focus on seeking consistent investment performance.
Research
Our proprietary research focuses on financially material ESG factors.
Cross-asset class collaboration
Our differentiated investing process is supported by collaborative proprietary ESG research across asset classes.
Engagement
We engage with issuers as part of our ESG research and stewardship initiatives.
FIDELITY ASSET MANAGEMENT
Fidelity Investments sustainability statement of policy
Fidelity manages portfolios with the goal of providing the greatest possible long-term return to our investors, consistent with the investment guidelines and objectives of each strategy. We believe financially material environmental, social, and governance (ESG) factors can impact market risks and returns, influencing the long-term performance of the securities in which we invest.

This statement outlines Fidelity's general approach to ESG topics, across asset classes, through research and stewardship.
Fidelity Investments stewardship principles
We see stewardship as a critical tool for addressing material risks and opportunities in portfolios to help generate long-term value creation for our customers. Fidelity has a set of stewardship principles to guide its efforts, including proxy voting.
Discover Fidelity's sustainable strategies
For plans looking for ways to align their investment objectives with sustainability goals, we offer portfolio solutions grounded in robust proprietary ESG research and disciplined investing principles.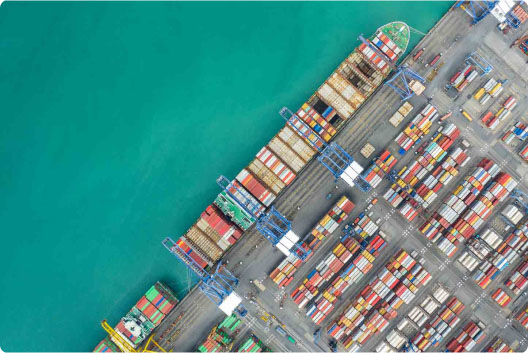 FEATURED RESEARCH 
Reshaping strategic asset allocation
Download the full Strategic Allocator's Guide to Productivity and Profits to learn more about the powerful forces reshaping strategic asset allocation.
Want to know more?
Let's talk about sustainable investing solutions for your clients.
The sustainable investing exclusion criteria avoids investments in issuers that are directly engaged in, and/or derive significant revenue from, certain industries. As of 2/1/22, these include civilian semi-automatic firearms; tobacco production, or bonds issued against the proceeds of tobacco settlements; for-profit prisons; controversial weapons (e.g., cluster munitions manufacturers, land mines, biological/chemical weapons, blinding lasers, and incendiary weapons); and coal production and/or mining.