asset classes
Asset Allocation
Help your clients meet their goals with a full suite of innovative investment options.
Put our extensive analytical, research, and management capabilities to work for your clients
Our lineup of target date, target risk, retirement income, and income/real return options gives you:
The expertise of a leading provider
We have over 25 years of experience managing asset allocation strategies.
The ability to target a variety of client needs
Our strategies span multiple client investment horizons and objectives.
The support of dedicated research teams
We have one of the largest asset allocation research teams in the industry.
Access a broad lineup of asset allocation solutions
Mutual Funds
Build better portfolios with mutual funds tailored to meet your clients' needs.
Target Date Strategies
Target date investing is an integral part of what makes Fidelity the retirement industry leader.1 To meet the varying needs of our clients and their employees Fidelity offers a choice of active, blend, and index target date series, all supported by our deep organizational resources.
Institutional Strategies
Help meet evolving and complex client goals with our institutional strategies and vehicles.
Variable Insurance Products
Designed for inclusion in annuity products and include a range of equity, sector, fixed income, and asset allocation portfolios.
Asset allocation at Fidelity
Learn about our perspective, investment process, and research capabilities.
Investing Through Market Volatility
5:06
Hear Target Date Portfolio Manager Finola McGuire Foley discuss investing during periods of uncertainty.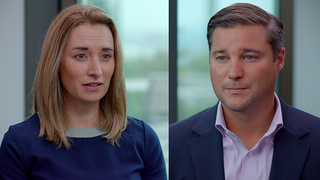 NOW PLAYING
Investing Through Market Volatility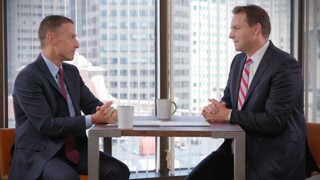 NOW PLAYING
Fidelity's Target Date Glide Path: Designed to Deliver Retirement Outcomes
Want to know more?
Let's talk about asset allocation solutions for your clients.
Explore more investment products & solutions
1. Based on two surveys: The PLANSPONSOR magazine 2022 Recordkeeping Survey (© Asset International Inc.), based on defined contribution plan assets administered and number of participants of recordkeepers, as of 7/21/22; and Cerulli Associates' The Cerulli Edge®—U.S. Retirement Markets 2022 Edition, based on an industry survey of firms reporting total DC recordkept assets as of Q4 2021 and IRA assets administered for Q2 2022.