ASSET CLASSES
Domestic equity
Target your clients' needs with a full suite of domestic equity investment solutions.
Capabilities that uncover more opportunities across the asset class
We rely on our extensive domestic equity capabilities and experienced team to help you achieve long-term success, including our:
Proprietary research advantage
We have one of the largest research teams in the industry to help us uncover ideas and reach our investment objectives.
Sophisticated trading process and resources
Our people, technology, and risk management allow us to offer you lower costs with a commitment to best execution.
Disciplined portfolio management
Fidelity's strategies in this asset class use a disciplined investment process designed with your clients' goals in mind.
Mutual Funds & ETFs
Build better portfolios with mutual funds and ETFs tailored to meet your clients' needs.
Model Portfolios
Accessing Fidelity's powerful portfolio management capabilities, our model portfolios can help you manage investments effectively so you can add value for your clients in other ways.
Institutional Strategies
Help meet evolving and complex client goals with our institutional strategies and vehicles.

Institutional Strategies
Variable Insurance Products
Designed for inclusion in annuity products and include a range of equity, sector, fixed income, and asset allocation portfolios.
Variable Insurance Products
Domestic equity at Fidelity
Learn about our perspective, investment process, and research capabilities.
Income Investing with Matt Fruhan Video
3:07
Matt Fruhan discusses how equities can offer an income stream as well as the potential for growth in both the income stream and capital invested.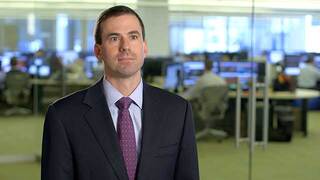 NOW PLAYING
Income Investing with Matt Fruhan Video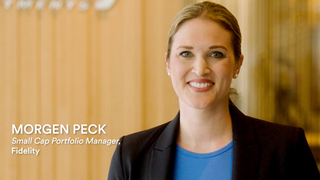 NOW PLAYING

Want to know more?
Let's talk about domestic equity solutions for your clients.
Explore more investment products & solutions