ASSET CLASSES
International equity
Help your clients achieve their desired outcomes with our full range of international equity funds, ETFs, and other investment products.
International equity solutions informed by expert global insights and ideas
Fidelity offers capabilities few competitors can match, providing you with:
Opportunities discovered across the capital structure
We identify trends, evaluate fundamentals, and maintain a global view to find new ideas for your clients' portfolios.
An experienced research team covering the globe
We achieve regional and local presence through our extensive team of equity research professionals in multiple offices around the world.
Strategies for every type of international investing goal
Our 25+ funds give your clients targeted exposure to developed markets, emerging markets, and regional/global geographies—crossing style and market capitalization.
Model Portfolios
Accessing Fidelity's powerful portfolio management capabilities, our model portfolios can help you manage investments effectively so you can add value for your clients in other ways.
Model Portfolios
Institutional Strategies
Help meet evolving and complex client goals with our institutional strategies and vehicles.
Institutional Strategies
Variable Insurance Products
Designed for inclusion in annuity products, these include a range of equity, sector, fixed income, and asset allocation portfolios.
Variable Insurance Products
International equity at Fidelity
Learn about our perspective, investment process, and research capabilities.
International Investing with Sammy Simnegar
2:15
Portfolio Manager Sammy Simnegar provides insight into his approach to uncovering opportunities outside of the United States.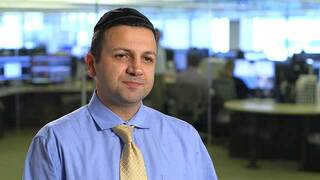 NOW PLAYING
International Investing with Sammy Simnegar
NOW PLAYING
Understanding the Global Picture with Bill Kennedy
Want to know more?
Let's talk about international equity solutions for your clients.
Explore more investment products & solutions